Ceiling fans are an important appliance to use in our homes owing to their ability to cool our bodies in summer or warm it during cold winter. However, in winter, they work together with other appliances such as the air conditioner. A new ceiling fan will perform well without any problems; however, as time goes by, you will need some accessories to replace some broken parts. Besides, some accessories that are used together with these fans will help you feel more comfortable or make your fans more beautiful. Moreover, you will find that some accessories are needed for the best performance of your new fans. Therefore, it is advisable to learn about the type of necessary ceiling fan accessories. In this article, we are going to look at the different types of ceiling fan accessories available and the reasons why you need them.
1. Downrod
Downrod is an accessory that suspends the ceiling fan from the ceiling. It is an important accessory that can be used to bolster the fan well on the ceiling. You will need the downrod in different cases as it will greatly help you to make the ceiling fan suspend on the ceiling well. A ceiling fan is supposed to suspend from the ceiling at a given height. Therefore, there is need to find the right downrod that will suspend appropriately from the ceiling. When you purchase a ceiling fan that does not meet the height specifications for your room, there is need to get the right downrod. There are many manufacturers of downrod on the market and the brand you go for can be determined by the type of fan that you have.
2. Remote control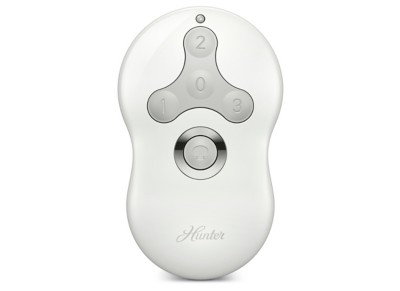 Some ceiling fans on the market come with a remote control. A remote controlled fan on the market is very helpful for it is not only convenient but also, makes things easy for you to operate the fan. However remote controls are accessories that need servicing and replacement from time to time. When your remote control runs out of power, you just replace the batteries. If it will be broken down and become dysfunctional, we need to replace the whole remote device. When purchasing your ceiling fan remote control, you have to ensure that it is compatible with the fan in your house. Some additional ceiling fans remote controls have added functions that enable more diverse use of the fans.
3. Blades
Blades are an important part of ceiling fans because their function is pushing the air downwards when fan is in operation. In addition, it can be reversed so that the fan can circulate air in a room in winter. That is very helpful to people because they can gain from the use of the fans.
The blades however can break after using a long time and require a replacement. So, it is important to find ceiling fan blades that fit with your ceiling fans. There are many different ceiling fans in the market that have their unique blades.
You can improve the power and function of the ceiling fans by adjusting the blade pitch of the blades. By having a ceiling fan with a better blade pitch, you will be able to achieve better performance.
You may also want to improve the beauty of your home by having a ceiling fan with good looking blades. There are many different materials that can make these fans look beautiful. Blades made of materials such as wood, aluminum and carbon makes a room look more beautiful.
4. Wall controls
Wall controls for ceiling fans are basically switches that are used to control ceiling fans while in use. There are many different types of wall controls for ceiling fans that you can use in your home. A good ceiling fan control should have different features. It should be strong enough to withstand normal use. If your ceiling wall control breaks down, it is time to get a new one. Buying ceiling fan controls is not very hard for they are compatible with one another. However, you have to ensure that they have all the functions that control ceiling fans.
5. Mount adapters
Mount adapters are gadgets that supply power to ceiling fans. It is important to get adapters that have power specifications for your ceiling fans so that they can become effective and functional. You should know that each type of ceiling fan only go together with its adapter. So, you should choose the right adapters that can be functional with your fans. Getting an adapter from a reputable manufacturer is very important for it bring to you not only durable gadgets but also effective ones. Most ceiling fan manufacturers have adapters for their ceiling fans.
6. Motors
Ceiling fan motors are used to drive ceiling fans. They are designed to last for along time. However, unfortunate instances may happen and cause they break down. For a reason, the ceiling fans can develop problems and just fail. That will call for a replacement. And like adapters, ceiling fan motors are designed for each ceiling fan. There are different kinds of ceiling fan motors on the market. However, you have to ensure that they are compatible with your device so that they can serve the purpose. You can use ceiling fan motors to improve the performance of your fans. This is achievable by getting a ceiling fan that is more powerful.
7. Pull chains
Some ceiling fans are controlled by pull chains that switch them on and off. These pull chains come in different designs and shapes. You can find the right chain that meets your specifications or needs on the market. A pull chain can also be used to add beauty to your home.
With different accessories needed for your ceiling fan, it is advisable to look at different purchase options available so that you can get the best. You can either use online purchases or store options. All these will work towards getting you the best accessories on the market.